Provincial Point of View
August 22, 2017
Check out our coming events!
PLAN TO ATTEND ZACH JEFFRIES WARD 10 BARBEQUE TOMORROW, WEDNESDAY, AUGUST 23!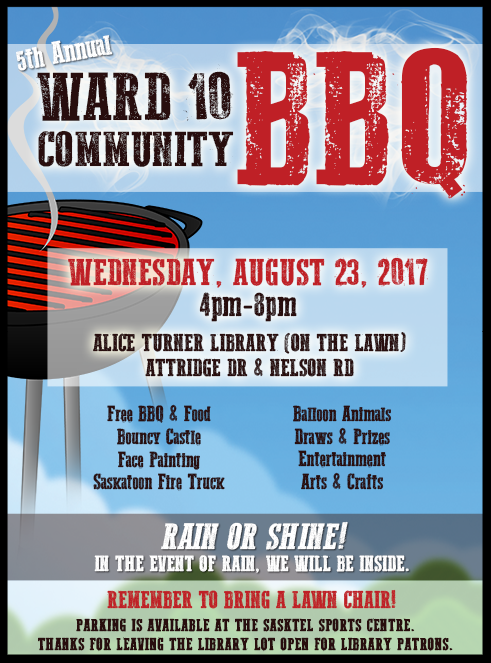 You're invited to join Zach and your Ward 10 neighbours for a free BBQ. Tomorrow evening will be a great opportunity to celebrate our great community with food, entertainment, and lots of family fun.
Here are the details:
5th Annual Ward 10 Community BBQ
Wednesday, August 23, 2017 from 4pm – 8pm
Alice Turner Library (on the lawn)...
Attridge Dr & Nelson Rd
This event will take place rain or shine! In the event of rain, we will be moving everything inside. Please remember to bring a lawn chair and to park at the SaskTel Sports Centre instead of at the Library.
For more details or to volunteer to help out with the BBQ, please call 306.500.1806 or email ward10bbq@gmail.com