Provincial Point of View
June 17, 2015
An exciting day in our constituency today!
IT WAS AN EXCITING DAY TODAY AS WILLOWGROVE & HOLY FAMILY SCHOOLS HELD THEIR GRAND OPENING CELEBRATIONS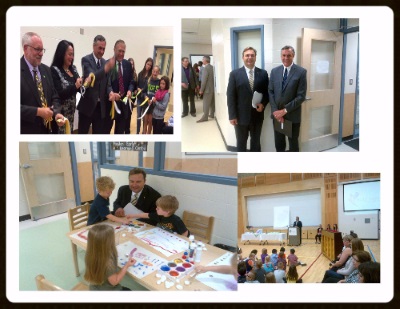 Today, June 17 was an exciting day in our constituency. I had the pleasure of joining the Honourable Don Morgan, the Honourable Gord Wyant, Willowgrove School Principal Shane Armstrong, Holy Family School Principal Connie Tenaski, SPS board Chair Ray Morrison, GSCS Board Chair Diane Boyko, Mayor Don Atchison, teachers, students and many others in attendance to celebrate this long anticipated event.
As the MLA for this area, I was proud to take part in the grand opening of the two new magnificent schools. It was especially great to see the excitement of the children. I can say that the integrated facility which also includes a childcare and multipurpose community rooms will have a positive effect on everyone today as well as future generations.
Our government listened to the needs of our residents and to ensure we are meeting the demands of growth, we have invested in this joint use school that will give our students a great place to learn while providing a fantastic environment and new opportunities that will prepare them for a bright future.
I was pleased to have the opportunity to recognize the amazing work between the Willowgrove and Holy Family schools, the public and Catholic school boards and their staff, architectural firms, consultants and the entire community.
The schools are outstanding facilities. When planning started for this massive project several years ago, the goal was to design and build a school that would give everyone access to a modern, safe and state-of-the-art building. Mission accomplished! Congratulations to everyone involved.
I encourage you to read the government news release, Saskatoon Celebrates Grand Opening of Joint Schools by clicking here.