Provincial Point of View
January 12, 2017
Stay Warm!
A FROSTY DAY AT THE LEGISLATURE - BE SAFE IN THIS COLD WEATHER!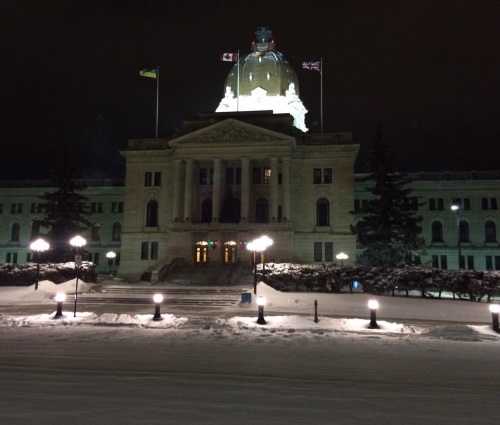 Extreme cold warnings continue across Saskatchewan today. Poor visibility and blowing snow is expected or occurring in many locations.
Cold Weather Health Precautions
Freezing temperatures, chilling winds, ice storms and snow can cause serious health problems including frostbite and hypothermia (abnormally low body temperature).
Precautions
Wear several layers of loose-fitting clothing, mittens, a hat and a face cover when outdoors.
Stay dry.
Be extra cautious in the wind. A strong wind, even in only moderately cold weather, can cause a wind chill far below freezing.
At the first signs of possible frostbite – redness or pain in any skin area – get out of the cold or protect any exposed skin.
Watch for hypothermia symptoms.

Confusion, drowsiness, slurred speech, a drop in blood pressure, shallow breathing and a pinkish tint to the skin.
Anyone with hypothermia symptoms is in immediate danger and should receive medical help right away.

Check on elderly or sick people, especially if they live alone or in isolated areas.