Provincial Point of View
June 6, 2017
Remembering D-Day
Our freedom was not free
SASKATCHEWAN LAUNCHES TECHNOLOGY INCUBATOR IN SASKATOON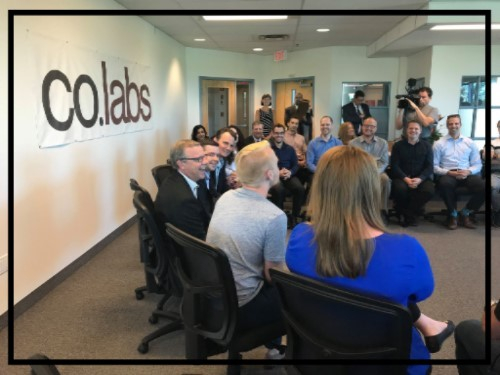 Premier Brad Wall today announced the launch of Saskatchewan's first technology incubator in Saskatoon.
Located at Innovation Place, Co.Labs is designed to provide early-stage technology startups with the skills, mentorship and support required to build successful technology companies in the province. As part of the 2017-18 provincial budget, the government committed $250,000 to support the operations of Co.Labs.
"Our government's goal is to have the most innovative and effective policies, tax tools and business environment to support the innovation and technology sector and to further diversify our economy," Wall said. "Initiatives like the Saskatchewan Commercialization Innovation Incentive ("Patent Box") which is the first of its kind in North America, will help us reach this goal. As our province's first technology incubator, Co.Labs will support growth in the technology sector by helping prepare startups for future success and create jobs and opportunity for young people in Saskatchewan."
Click here to read the entire news release.