Provincial Point of View
Free Fishing Weekend!
CANADA DAY CELBRATIONS IN REGINA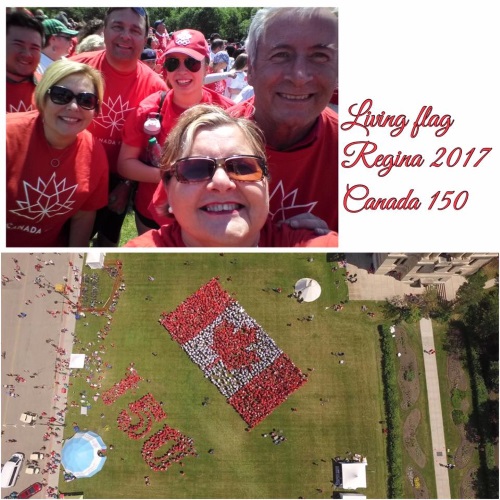 My family and I were in Regina this year for Canada Day celebrations where Laura Ross brought greetings on behalf of the Government of Saskatchewan. Trish, Paige and I were pleased to be part of the living flag at the legislature along with colleagues Laura Ross, Mark Docherty and Tina Beaudry-Mellor.
ANOTHER FANTASTIC CANADA DAY CELEBRATION IN SASKATOON!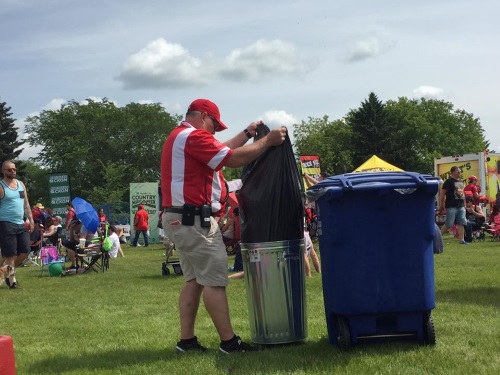 You might think this is a strange photo to post for Canada Day but it says a lot about Saskatoon Willowgrove constituent Brad Sylvester! Brad was part of Saskatoon's Optimist Canada Day 150 in Diefenbaker Park organizing committee and acted as co chair. Thousands of Canadians gathered at the park to celebrate a very special 150th birthday! Brad is pictured above changing the trash so everyone could enjoy a memorable Canada Day picnic and celebration in the park.
Congratulations to Brad and the Optimist Club for once again making the Saskatoon Canada Day Celebrations an outstanding success! If you see Brad around, please give him a pat on the back for his years of dedication and service to making Saskatoon's Canada Day Celebrations such a fantastic event.