Provincial Point of View
July 11, 2017
Another busy weekend in Saskatoon Willowgrove!
WHAT A DIFFERENCE IN JUST A DECADE!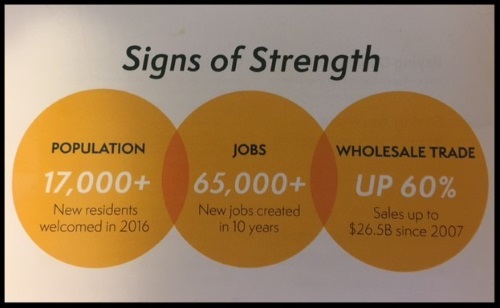 The choices that we're making today will keep Saskatchewan strong. By controlling spending, reducing our reliance on resource revenues and returning the budget to balance within three years, we'll protect the core public serves you value, keep income taxes low, and attract investment and new jobs for everyone who call Saskatchewan home.
SASKATCHEWAN'S CYCLOTRON CUTS WAIT TIMES IN PROVINCE AND PROVIDES BACK-UP SERVICES FOR ALBERTA PATIENTS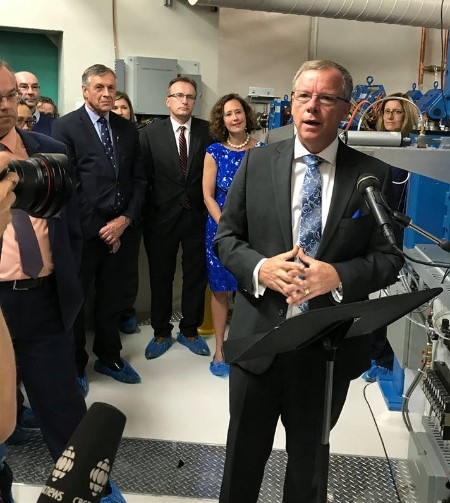 It was a pleasure to join Premier Brad Wall and colleagues to tour the Cyclotron which produces radioisotopes for PET-CT scan patients. Please see the news release below:
The Saskatchewan Centre for Cyclotron Sciences (Cyclotron), which produces radioisotopes, has reduced wait times to one week for patients in the province requiring PET-CT scans. This information was announced by Premier Brad Wall today at an event at the Cyclotron in Saskatoon.
Located in the University of Saskatchewan and operated by the Sylvia Fedoruk Canadian Centre for Nuclear Innovation (Fedoruk Centre), the Cyclotron began producing and supplying radioisotopes to Saskatoon's Royal University Hospital in June 2016. As well, it is currently serving as a back-up supplier to Calgary's Foothills Medical Centre, to help provide patients in that city with the medical scans they need while Alberta's regular supplier undergoes scheduled maintenance. This establishes a relationship for additional supply support as future needs may arise.
"Our government has re-established significant support for nuclear research and development as part of our growth plan, including a $19.4 million capital commitment to build the Saskatchewan Centre for Cyclotron Sciences," Wall said. "That investment is not only advancing the cause of innovation and science, it is bringing about real improvements in quality of life in Saskatchewan. With a secure supply of locally-produced medical isotopes in place, wait times for PET-CT scans have been reduced significantly. Critically ill patients are getting the care they need faster. The Cyclotron is helping to make life better in Saskatchewan."
Click here to read more about Cyclotron!