Provincial Point of View
June 26, 2018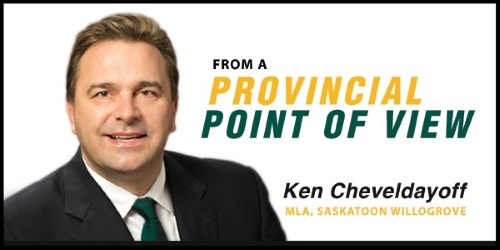 REBIN FAMILY RECEIVES 2018 ISC CENTURY FAMILY FARM AWARD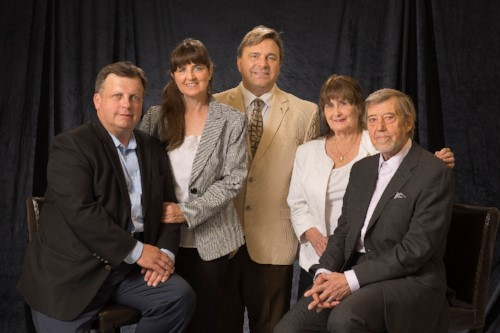 Photo credit Stuart Kasdorf
It was an honour and privilege to have the opportunity to attend and bring greetings on behalf of the Government of Saskatchewan at the 2018 ISC Century Family Farm Award presentations for the Saskatoon area.
The photo above is taken with my family members Norm and Delva Rebin from Blaine Lake and their daughter and son in law, Nicole and Ken.
At the ceremony, we celebrated the contributions of families who have farmed the same land continuously for 100 years or more. Families participating in the ceremony received a copy of the original land grant or title with their ISC Century Family Farm Award certificates. This event was extra special to me as my grandmother was born on the farm that Delva and Norm continue to own and reside on.
It was a special day for everyone attending the awards ceremony at the Western Development Museum. I received an email from the Rebins that truly capture their feelings as they and others were honoured with the Century Family Farm Award.
"The Century Farm event was absolutely wonderful: Great organization, great company, great food; but, especially, great feeling. It's amazing the building didn't burst with all the love for, and, pride in each and every farm that was represented. Each family epitomized the best of prairie culture and community participation which exemplify family farm values. We felt blessed to be a part of a group whose members so obviously are careful stewards of the land, and, make extra efforts to share it with the birds and animals who have also inhabited it for over a century."