Provincial Point of View
November 27, 2018
VOLUNTEER FIREMAN, 46 YEAR OLD DARRELL MORRISON LAID TO REST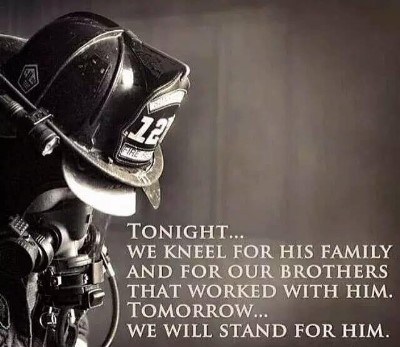 The community of Rosetown and our entire province send heartfelt condolences to the family of volunteer firefighter Darrell Morrison, who tragically lost his life while responding to a highway collision near Rosetown last week. While first responders were at the scene, Darrell Morrison was hit by a semi truck and suffered fatal injuries. RCMP said Morrison's colleagues made life-saving efforts at the scene before he was transported to hospital in Rosetown, where he died a short time later. Funeral services were held today.
A GoFundMe page has been set up to support Cheyanne Morrison and her brother after their father's death. Cheyanne, who is in Grade 12, is now taking care of the homestead she had shared with her father.
Our firefighters, first responders and EMS risk their lives each and every day. We thank them for their commitment and service.