Provincial Point of View
October 1, 2019
QUINN STEVENSON BATTING CAGES IN WILLOWGROVE!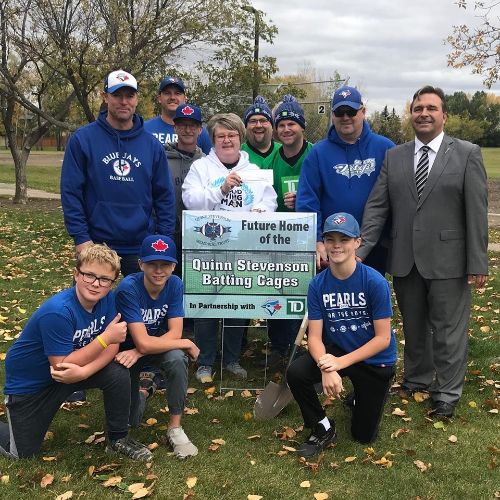 The offficial sod-turning for the Quinn Stevenson Batting Cages was held in Ernest Lindner Park. The Trust and funding partners TD Bank (David Schmirler) and Saskatoon Blue Jays, along with other donations are going to make the batting cages a reality. Behind the batting cage project is Troy Carbno, who was instrumental in making the Quinn Stevenson Memorial Rink a reality. The batting cages will be built adjacent to the rink. Nordic Industries will be responsible for the construction of the metal fence cage that will enclose the batting cages.
Bonny Stevenson, "It's official we are going to have batting cages in the park by Quinn's rink. So very excited. Thanks to Troy for your vision and work to make this happen! Thanks to David and the TD for wanting to partner with Quinn's Trust! Daniel with the Blue Jays your support with this project was huge. Chev you always put the community first! Davidson family you are a true Blue Jay family! Kozak's you always have our back. Shout out to Nordic Fencing, we appreciate your expertise. Now let's get it built! #prayforquinn #beagoodwingman #madd #sgi #bluejays #baseball @ Dr. John G. Egnatoff School."
The first step in the batting cage construction is to strip the grass from the site and level the dirt. The site is roughly 24 feet wide by 60 feet long, so roughly 1500 square feet. The land is fairly flat already so not much work required. If you know of anyone that can do this small job right away please have them email Troy at carbno@gmail.com.
KEEP IN TOUCH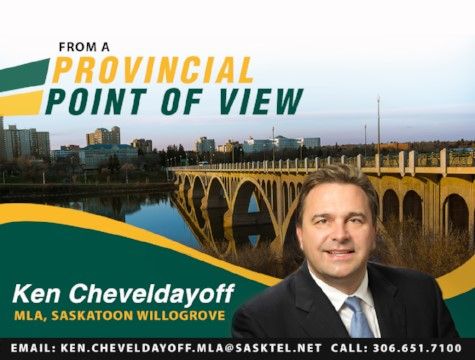 I appreciate the opportunity to make a positive difference in our constituency. Your phone calls, letters, and emails make a big difference in keeping me informed on the issues that matter to you.
If you would like me to recognize anyone or have your event mentioned in this newsletter, please don't hesitate to call or email me.