Provincial Point of View
November 12, 2019
PREMIER SCOTT MOE MEETS WITH PRIME MINISTER JUSTIN TRUDEAU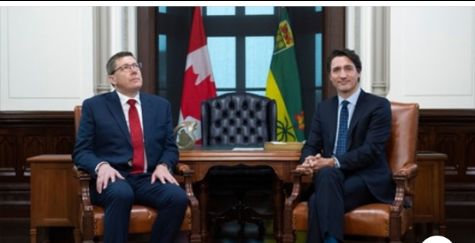 CTV News Regina, November 12: Ottawa: Premier Scott Moe has expressed his disappointment with how his meeting with the Prime Minister went.
"We have provided some options for (Trudeau) to support the people of the province and today I did not hear a commitment to moving forward on those items, " said Moe.
Top of the agenda were the Premier's previously stated priorities, outlined in a series of letters sent to the Prime Minister following the election that saw the Liberals entirely shut out of Saskatchewan and Alberta.
Read the remainder of the story by CTV here or watch the video of Premier Moe here.