Provincial Point of View
January 7, 2020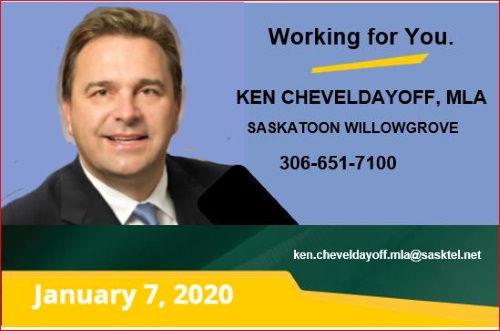 MERRY CHRISTMAS TO EVERYONE CELEBRATING TODAY!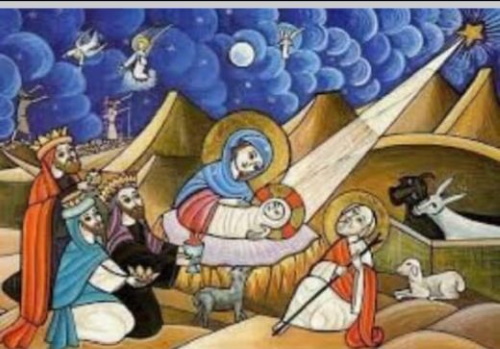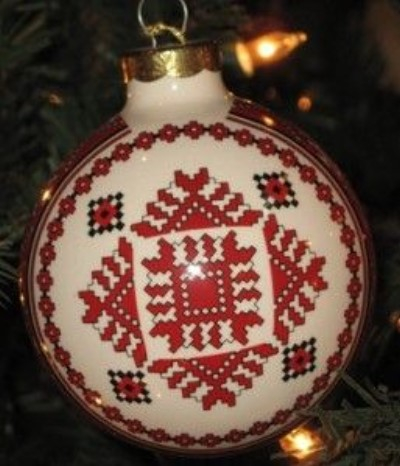 For those following the Julian Calendar, this is a very special week in many homes across our province. "Kristos Rodyvsya" - Ukrainian for "Christ is born!" ... words that have been echoed last evening and again today across dinner tables throughout Saskatchewan as many families get together to celebrate Ukrainian Christmas. I wish you a very Merry Christmas. Enjoy your rich heritage with family and friends!
Щасливого Різдва і щасливого Нового року to everyone that will be celebrating Ukrainian Christmas!
CONGRATULATIONS TO SASKATOON WILLOWGROVE CONSTITUENT MERLIS BELSHER ON BEING A RECIPIENT OF THE 2019 QUEEN'S COUNSEL APPOINTMENT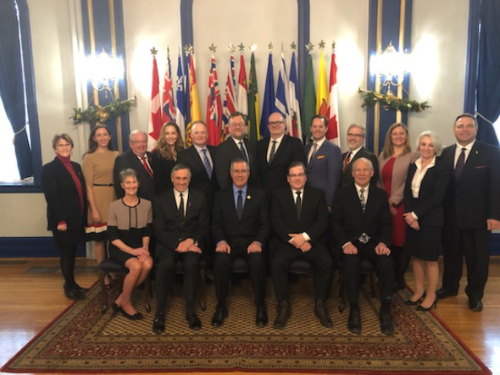 I was very humbled to represent Saskatoon Willowgrove resident Merlis Belsher at the 2019 Queen's Council Induction Ceremony at Government House on January 3rd. Fourteen outstanding Saskatchewan citizens were honoured with Queen's Counsel (Q.C.) appointments. The 2019 Queen's Counsel Induction Ceremony was co-hosted by His Honour the Honourable Russ Mirasty, Lieutenant Governor of Saskatchewan and Her Honour Donna Mirasty, The Honourable Don Morgan, Q.C. Minister of Justice and Attorney General and the Law Society of Saskatchewan.
Q.C. appointments were first made in BritIsh North America in 1815 to recognize lawyers of high standing in the profession. Today the Q.C. designation reflects the esteem in which its recipients are held by their colleagues, the courts, the legal profession and the community.
Currently in Saskatchewan, at the end of each year, the Lieutenant Governor in Council, on the recommendation of the Minister of Justice, appoints certain lawyers as Queen's Counsel.
All potential appointments are reviewed by a Committee consisting of the Minister of Justice and Attorney General, either the Chief Justice of Saskatchewan of Chief Justice of the Queen's Bench, the immediate Past President of the Law Society of Saskatchewan, and the immediate Past President of the Canadian Bar Association (Saskatchewan Branch). The contributions of these individuals lend the Q.C. designation its significant credibility.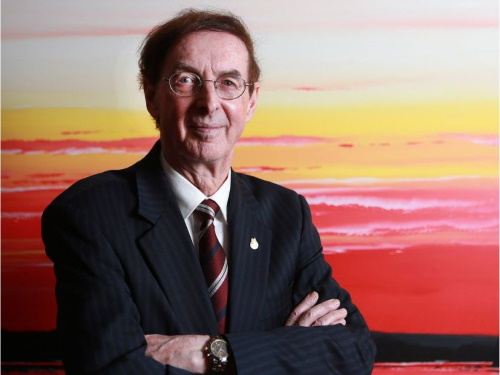 Photo credit, Michelle Berg / Saskatoon StarPhoneix
Merlis is so deserving of this honour. Merlis is a well known in Saskatoon and across the province. In Saskatoon we're all familiar and grateful for Merlis Belsher Place, a multi-sport facility located on the University of Saskatchewan campus. This is just one of the many projects Mr. Belscher has contributed to. A few years ago I highlighted a Saskatoon Star Phoenix article, "From tragedy comes a sense of community, giving back". The December 30, 2016 article written by Girard Hengen is such an outstanding depiction of Merlis' life. Please take the time to read about this outstanding individual here.