Provincial Point of View
February 24, 2020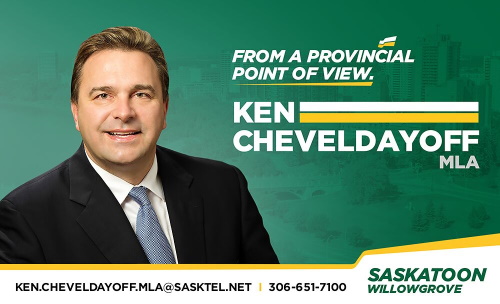 I appreciate the opportunity I have to help make a positive difference in our constituency, city, and province. I enjoy visiting with you on your doorsteps and events in and around our community. Your thoughts, ideas and feedback help to keep me informed on the issues that matter to you.
If you would like me to recognize anyone or have your event mentioned in this newsletter, please don't hesitate to call our office at 306.651.7100 or email ken.cheveldayoff.mla@sasktel.net.
Your opinions are important and your letters, emails, and phone calls on any issues relating to the provincial government are most welcome!
A FUN DAY AT THE WUHCA OUTDOOR RINK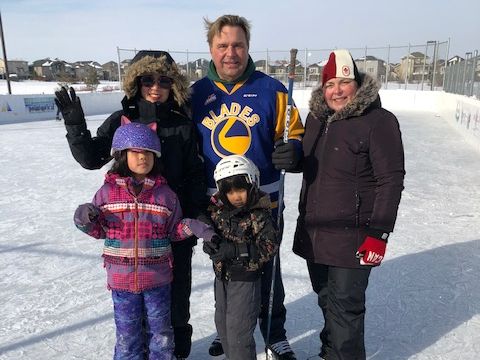 Two years ago I had an article in this newsletter with the following title: HELP THE WILLOWGROVE UNIVERSITY HEIGHTS COMMUNITY ASSOCIATION BUILD AN OUTDOOR RINK.
Today, everyone in our community is enjoying a wonderful outdoor rink that wouldn't be there if it weren't for the incredible volunteers and sponsors. What an amazing accomplishment!
Thanks to everyone that came out on a very cold family day to enjoy a skate, hot chocolate and a visit. I appreciated co-hosting this event with the Willowgrove University Heights Community Association.