Provincial Point of View
March 2, 2020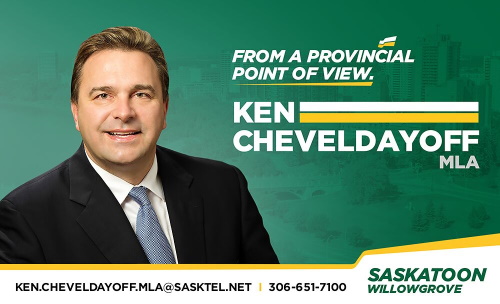 The Saskatchewan legislature resumes sitting today, March 2nd at which time our government will deliver a budget that builds on the goals outline in the new Growth Plan.
24TH ANNUAL RAJ MANEK MEMORIAL BANQUET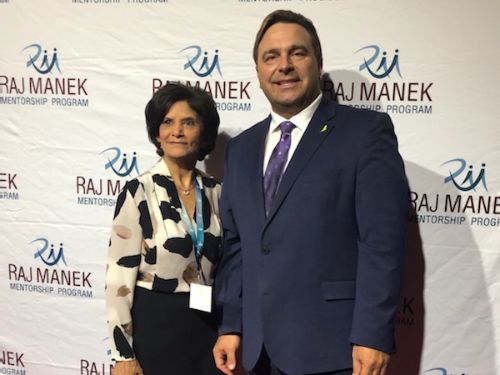 Pictured above with Kanchan Manek
It was an honour to bring greetings and present the Raj Manek Above and Beyond Award on behalf of Premier Scott Moe and the government of Saskatchewan at the Raj Manek Memorial Banquet.
The Raj Manel Above and Beyond Award was created to recognize the efforts of Saskatchewan-based employees and entrepreneurs who have made outstanding contributions to the success of entrepreneurship - above and beyond what is expected of a person in their position. Raj Manek was one such individual, so it was certainly fitting that this award was named in his honour.
The award was presented to Gord and Maureen Haddock of Trek 2000 Companies. Their entrepreneurial journey has spanned almost 50 years, during which time they've owned and operated businesses in retail, entertainment, publishing, and real estate.
The Keynote address by guest speaker, Janet Podleski - one of the authors of the Looneyspoons cookbooks was enjoyed by all. Everyone attending this event had a wonderful evening celebrating the entire business community supporting the Raj Manek Mentorship Program. Congratulations to everyone participating in making the 24th Raj Manek Memorial Banquet a huge success.