Provincial Point of View
July 20, 2020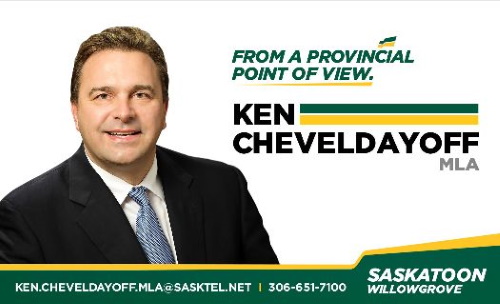 KING OF DONAIR CELEBRATES THEIR FIRST YEAR ANNIVERSARY IN SASKATOON WILLOWGROVE
It was a pleasure to stop by "King of Donair" to wish them well on their first anniversary at their location in the University Heights shopping area. Another great addition to our business community in our constituency of Saskatoon Willowgrove!
12 MILLION OF WORK APPROVED IN FIRST TRANCHE OF WELL ABANDONMENT PROGRAM
The Government of Saskatchewan has approved its first parcel of work packages to be completed through the Accelerated Site Closure Program (ASCP).
A total of 22 packages will engage up to 50 service companies and spread out the work for abandonment activities across the Lloydminster, Kindersley, Swift Current and Estevan areas. The work includes around 300 well abandonments, 300 flowline abandonments, 75 facility decommissions and 700 other activities related to site reclamation.
The value of this first tranche of work packages is $12 million and encompasses six different operators.
"We took the necessary time to develop a strategic program, which has been well-received by the oil and gas sector, and are delivering it in a timely, efficient way," Energy and Resources Minister Bronwyn Eyre said. "This first parcel of work projects incorporates every oil region in the province. Most importantly, it gets the Saskatchewan service sector back to work."
Read the entire news release: https://www.saskatchewan.ca/government/news-and-media/2020/july/16/accelerated-site-closure-program